Landmines in Laos: A Disturbing American Legacy
The country of Laos still bears scars from the Vietnam War even though they officially remained neutral.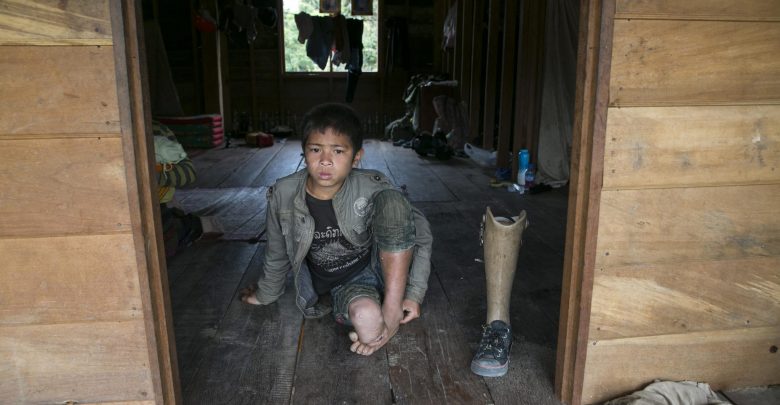 The beautiful country of Laos in Southeast Asia has the unwanted title of the most heavily bombed nation per capita in the world. During the course of the Vietnam War between 1964 and 1973, the Unites States flew upwards of 500,000 bombing missions in the region which delivered a devastating 2 million tons of explosives. This bombing campaign was an attempt by US forces to block armed troops from North Vietnam into Laotian territory. The campaign lasted nine years. Today, it is estimated that up to 30% of the cluster munitions did not explode.
What are Cluster Bombs?
Cluster bombs, also known as UXOs, are antipersonnel and anti-armor weapons. Launched from a plane or launched form the ground, a cluster bomb is a large canister filled with smaller bomblets inside. They are notorious for their failure to detonate meaning that although they might not detonate at the intended time, they still pose a hazardous risk for years to come. Because they are small and toy-like, children are often drawn to them and make up a large group of victims of UXO deaths post-war.
What Do UXOs Mean for Laos?
Unexploded landmines dot the periphery of the small country of Laos. The American legacy stemming from the Vietnam war has left the country poor and unstable. Between the years of 1999 and 2008, Landmine Monitor documented over 73,000 UXO casualties. Just about 18,000 of these explosions resulted in death, with a staggering 32% children and 71% civilians. Laos averages about four new casualties a week from unexploded munitions. The Laotian government attributes a significant correlation between unexploded munitions and poverty.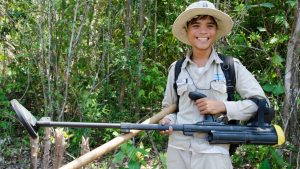 Former US President Obama visited Laos in 2016, pledging $90 million USD to clear unexploded ordnances, in addition to the $100 million given over the last 20 years. During his visit, Obama stated that the US has a "moral obligation" to help the nation heal from the wounds of the war-riddled past. Obama's visit was the first time a sitting US president visited the country. He did not, however, offer an official apology.