Thailand's Deep South: The Ongoing Insurgency
While not currently at its height, an insurgency in south Thailand has been ongoing since 1948.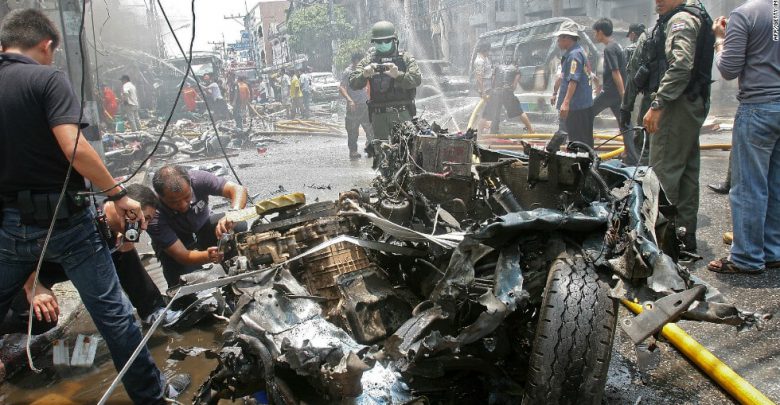 The deep south of Thailand is markedly different from the pristine beaches and tourist hub centered in Bangkok and surrounding islands. The insuregncy in southern Thailand has been ongoing since the late 1940's but saw deadly spikes in 2004 in a few concentrated districts, Pattani, Yala and Narathiwat.
Malay Separatist Movements
The roots of these insurgencies date back to Thailand's annexation and the conquest of Patani. The sultanate of Patani, formed in 1516, always boasted a troubled relationship with Siam. The deep south of Thailand was legally annexed out of the northern Malay peninsula following the Anglo-Siamese treaty in 1909. In the mid 1950's, separatist insurgencies began to rise. In 2004, several separatist groups launched heavy and deadly attacks on civilians and Thai security forces.
Over the last few years, the conflict has improved slightly and is not as volatile as it once was. There is still palpable tension on the streets of the affected districts- there are routinely soldiers with guns patrolling the streets and armored vehicles are still visible along the roads and countryside. A majority of the checkpoints which were once heavily guarded are unmanned. There is a peace process in progress, despite how slow the talks move.
Attacks in Southern Thailand
In mid-January 2018, a motorcycle bomb killed three and wounded many others. Although the bomb was not claimed by any group in particular, the incident was a heavy reminder of the violence that seem endemic in the region. Since 2004 reignition of the insurgency, there have been upwards of 15,000 violent incidents which resulted in the deaths of about 6,000 people. Of this number, an approximated 90% of casualties were civilian.
There is a light at the end of the tunnel. As the conflict is currently at a period of low intensity, Thai Internal Security Operations have reported a withdrawal of 8,700 troops in 2016, with an additional 3,000 reported to withdraw by the end of 2018.
Low Intensity, High Price
Even through low intensity periods, any type of violence leaves tangible effects for the community at large. Injured family members from violent attacks are responsible for medical bills and treatment, which is increasingly expensive and hard to come by in poverty-stricken rural neighborhoods. Additional funds for local police is often mishandled and is subject to increased corruption. Both Thai security forces and insurgents seem to be profiting from the prolongation of the conflict.
There is still a cultural and ethnic divide in the region. Although the majority have adopted Thai names and language, the ongoing differences make complete reconciliation difficult. IN addition, human rights abuses by Thai officials including police create a deep sense of mistrust for the general public.