Weapons of War Against Civilians in Nicaragua
Over 300 civilians have been killed over social reforms in Nicaragua. Most recently, the country has been accused of using weapons of war to kill protesters.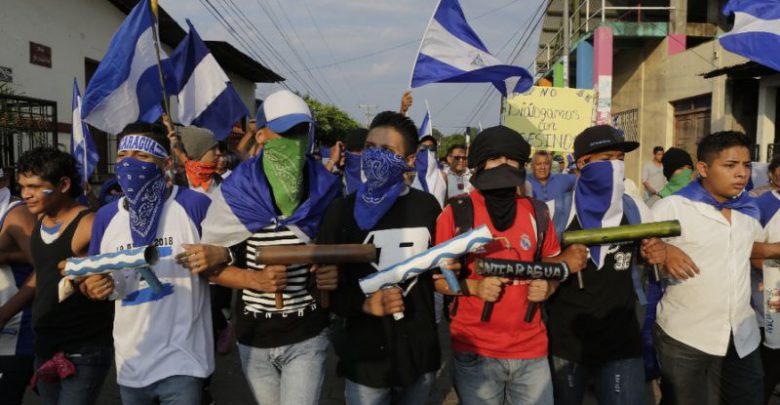 The Nicaraguan government has used weapons of war to indiscriminately kill and injure protesters participating in anti-government riots. At least 332 people have been killed and an approximate 2000 injured by police and other pro-government forces, which are attempting to crack down on political dissent and anti-government demonstrations in the country since the introduction of social reforms this past April.
The Nicaraguan Presidency
Pro-Ortega forces and protests led by students have been violent to say the least. Protesters armed with homemade mortars, rocks and slings have clashed with Pro-Ortega gangs and police forces. Highway blockades have stifled the flow of transportation across the country, as protesters and common folk have begun erecting barricades from various forms of government infrastructure in order to tire out the government and potentially damage the economy.
Talks between the government and protesters came to a foreseeable standstill on June 15th, when the government dismissed probes from the international community for a human rights investigation. Although the groups struck a deal to end the fighting, mere hours later eight had been killed in a shootout and fire. The national police issued a statement linking the gunfire to protesters, while local media sources reported that pro-Ortega gunmen were actually the ones to fire at protesters who guarded the roadblocks.
According to Erika Guevara-Rosas, the Americas Director of Amnesty International,
"The strategy of repression implemented by the security forces and pro-government groups in Nicaragua has led to grave human rights violations under international law…. which must be properly investigated and those responsible should be brought to justice.

"The international investigation must not only direct perpetrators, but also any officials – independent of their rank and political position – who ordered, permitted, or knew about the violations yet did nothing to stop them."
A report by Amnesty International documents the newest round of human rights violations by the Ortega government. According to the country's constitution, the President holds office of the national police, which allows him to effectively control all of the country's security forces. The Amnesty report documents the use of AK type rifles, armed squads and anti-tank rockets manufactured by Russia. Some of the protesters have used homemade mortars and firearm, but were met with disproportionate, lethal and indiscriminate force.