The Migrant Caravan Traveling to America
Dubbed a "migrant caravan," many residents of Central American counties have joined a large group of pedestrian migrants to reach the United States.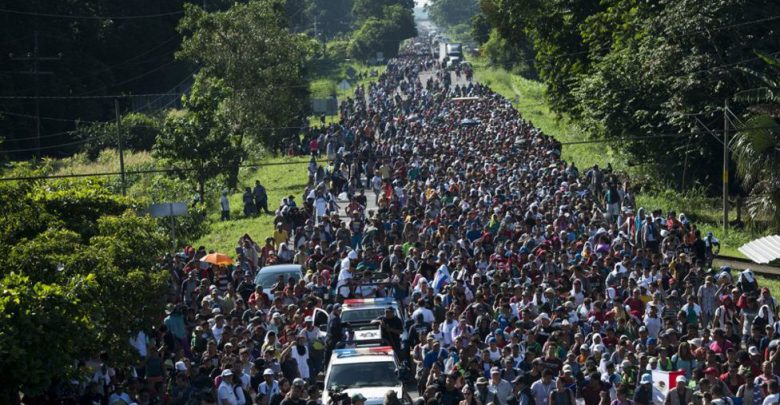 What is the Migrant Caravan?
On October 13th, hundreds of central American residents began marching from San Pedro Sula in Honduras, upwards towards Mexico attempting to reach the southern border of the United States. The group began at approximately 2,000 people but most recent estimates suggest they have grown to 7,000. The journey from San Pedro Sula to Texas is about 2,000 miles long and is home to uninhabitable and inhospitable borders. Those traveling are well aware of the possibility of not being able to enter America once they reach the border, but many are facing deplorable conditions in their home countries, facing rampant gang violence and high rates of poverty.
The Weaponizing of Immigrants
The organization of the migrant caravan has been the subject of much political fodder over the recent weeks. The Honduran government claims that the misinformation is an attempt to destabilize the nation, downplaying the dire conditions in the country. Online conspiracy websites tout that the migrant caravan is funded by the wealthy liberal George Soros and US-backed NGOs. Other sites suggest that the migrant caravan has swelled to 42,000 people after growing exponentially in Mexico. Even President Donald Trump weighed in, suggesting that the caravan was full of MS-13 members and unidentified Middle Easterners. Suggestions that Middle Eastern terrorists have been using South and central America as a hub to gain access to America is a myth that has been repeatedly debunked over the years.
Legal Issues with the Migrant Caravan
Simply put, the crackdown and threats against the migrant caravan traveling from central America is against international law. After the US adopted the Refugee Act of 1980, the United States entered an obligation to protect refugees under international law. The US is obligated to provide protection to those fleeing persecution, including asylum seekers. The migrants are entitled to a screening interview in which official determine if they have a credible fear of persecution. While President Trump threated to deploy double the amount of national guard members to the border, turning the entire caravan around is illegal under international law.