International Intelligence Agencies Smuggle Iranian Nuclear Scientist to UK
International reports suggest that intelligence agencies from the United States, UK and Israel ran a program to smuggle a defecting Iranian nuclear scientist to England.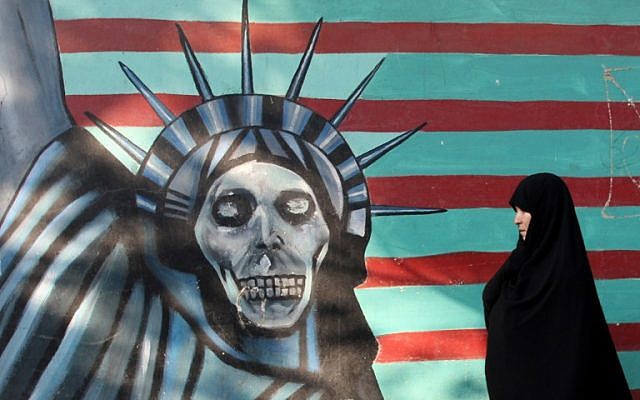 Iran's nuclear program has posed a threat to the international community in recent years. Since US President Donald Trump scrapped the Iran nuclear treaty early in his presidency, accusations that Iran is not complying with international standards cumulated with a joint operation between the CIA, Mi6 and Mossad to smuggle a defecting nuclear scientist out of the country.
The unnamed scientist reportedly helped plan the assassination of Iranian nuclear scientist Mostafa Ahmadi Roshan in 2012. Roshan was reportedly the director of Iran's Natanz uranium enrichment facility.
British Mi6 spies reportedly used the ongoing migrant crisis in Europe to smuggle the Iranian nuclear defector. The 47-year-old was armed with insider information about Iran's nuclear program which included a 3,000-mile journey across Europe and crossing a dinghy through the English Channel.
The Iran Nuclear Deal
As England is still a signatory party to the Iran nuclear deal, the country did not want to involve themselves outright in the smuggling of the scientist. Rather the country oversaw his passage once he entered English territorial waters to questioning with the Mi6 and final his flight to America where he was interrogated by American intelligence.
The Iranian nuclear deal was a framework reached by the P5+1 (US, UK, Russia France and China plus Germany) which effectively aimed to limit the country's sensitive nuclear program and allowed international inspections of facilities in return for lifting economic sanctions on the country.
Enriched uranium is used to make reactor fuel which can be used to power infrastructure, but also has the potential to be used for the use of nuclear weaponry.  The United Stated pulled out of the "Iran Deal" under President Donald Trump.
Iran's newest space program is causing international concern. Intelligence communities assess that the Iranian space program is a rouse for Tehran to test intercontinental missiles, although the UN ban on the import of ballistic missile technology remains in place for up to eight years.