Is It Too Late Now To Say Sorry? The Armenian Genocide
Armenia, a small country on the outskirts of Eastern Europe made famous for their ancestors The Kardashians, suffered a mass genocide at the hands of the Ottoman Empire. Why has no one apologized?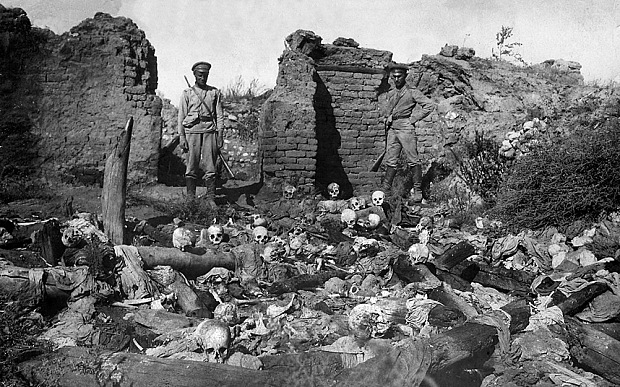 Sometimes referred to as the first genocide of the 20th century, the Arminian genocide refers to the physical extermination of Christian Armenians who lived in the Ottoman Empire from 1915-1916. Although numbers vary. It is estimated that between 670,000 and 1.2 million died in massacres or individual killings, or from systematic government neglect including prolonged exposure to the elements and starvation.
The Ottoman authorities, garnering support from both civilians and auxiliary troops, perpetrated the majority of persecutions and mass killings. Under the Committee of Union and Progress, the group contemporarily known as the Young Turks aimed to substantiate the dominance of Muslim Turkish rule in central and eastern Anatolia by systematically reducing the Christian population there.
Within the context of war, the mass murder of the Armenian people was considered to be a key element in the events of World War I. In fear of the Christians joining enemy forces, the Ottoman government began deporting Armenian populations from the north-east border regions of the empire as early as Spring of 1915. In the following months, the expulsion of Armenians occurred from nearly all provinces, irrespective of their distances from active combat zones. These expulsions caused mass deaths from disease, exposure to natural elements in the region, and exposure to extreme weather conditions while crossing through modern-day Syria, Saudi Arabia and Iraq. Additionally, the removal of thousands of children from their families occurred, and were forcibly converted to Islam.
The US Ambassador to Constantinople, Henry Morganthau Sr., sought the conscience of the rest of the world in response to the atrocities committed. Their plight established an unprecedented philanthropic movement from the United States, which included President Wilson, Hollywood Stars and various grassroots campaigns who volunteered domestically and abroad. Funds raised went to assist refugees in America and orphaned children.
Today, the contentious history of the Armenian genocide is alive and well. Out of over 200 countries in the world, only 28 have passed official laws, declarations or resolutions recognizing the incident. Turkey, for example, is a vehement denier of the events. The long-lasting legacy of the deaths of thousands at the hands of Ottoman rule has yet to officially be reconciled.