Venezuelan Migrants Attacked in Brazil
Floods of economic migrants from Venezuela are entering the country of Brazil at an unprecedented rate. A recent attack on a makeshift border camp recounts the severity of the situation.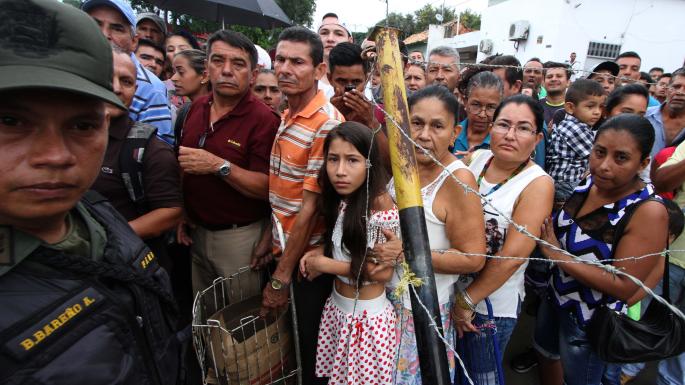 The Brazilian army stated that the country expected to absorb around 900 migrants from poverty-stricken Venezuela, showing a sharp rise in the daily average crossing the border. The mass amounts of Venezuelans attempting to flee the country are igniting regional tensions.
New Venezuelan Currency
Banks and stores are expected to reopen in Venezuela this week, where the government has introduced a new virtual currency named the "petro". The incumbent Venezuelan government claims that the introduction of the new currency is necessary to tackle inflation. Economists and critics of the plan surmise that the new introduction could lead to bigger inflation and a deeper economic crisis for the country.
The Brazilian Border
In Brazil, extra security forces have been sent to border towns with Venezuela following bouts of violence near the town of Pacaraima. The regional government on the Brazilian side have asked the Venezuelan government to halt entrance of Venezuelan migrants to the region, as their social services were being overwhelmed by the sheer number of migrants.
The Brazilian security minister denied this, as closing the border is "…  unthinkable because it's illegal". The presence of military police at the border had slightly improved the situation. Those crossing into Brazil claim starvation and no access to adequate medical services in Venezuela.
A growing animosity towards Venezuelan migrants is currently at a tipping point. Last week, several migrant camps were attacked by local Brazilians following a report that a local restaurant owner had been badly assaulted by Venezuelan migrants. The camps were attacked and scorched by local residents. On Monday, some residents organized a "peace motorcade" in an attempt to dispel the idea of intolerance. These locals stated that the migrants were welcome, but their violence was not.
In addition to Brazil, other countries experiencing the strain of Venezuelan migration include Ecuador, Colombia and Peru. On Saturday, Ecuador introduced several entry restrictions which left hundreds of migrants stranded in Colombia.