Turkey's Interest in Derailing MBS and Saudi Arabia
Turkey certainly has an ulterior motive when it comes to uncovering the truth about Jamal Khashoggi. What is Turkey's gain from discrediting the Saudi Arabian Crown Prince?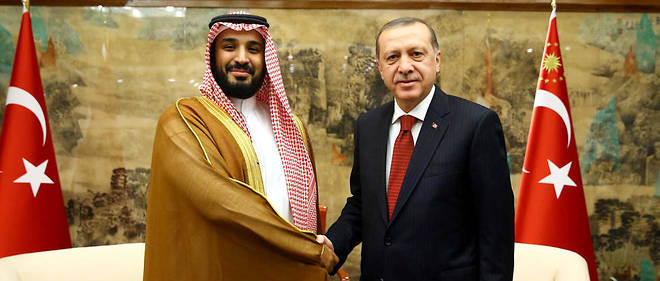 Saudi Arabia has recently been the linking pillar between the Arab world and the West. The Saudi Arabian admission in the death of journalist Jamal Khashoggi has shaken the globe, as flying accusations of brutality and human rights abuses are hurled from all sides. Why is Turkey picking a fight with the Kingdom of Saudi Arabia?
Saudi Arabia and Turkey's Recent History
Turkey and Saudi Arabia have recently been at odds. After a military coup d'etat in Egypt during the summer of 2013, Turkey backed Mohammad Morsi – a member of the Muslim Brotherhood. Saudi Arabia perceived this as potentially threatening, as the Muslim Brotherhood is widely seen as an existential threat to the monarchic, authoritarian rule of the Kingdom of Saudi Arabia. After the Egyptian army ousted Morsi in 2013, Saudi Arabia backed Abdel Fattah al-Sisi – the general in power who orchestrated the coup d'etat a year earlier.
The aftermath of the Arab Spring and Egyptian government rule is what fundamentally started the feud between the Saudi Arabian Kingdom and Turkey. They have pitted themselves against each other, in an apparent fight over stability vs. populism. Essentially, the election of Morsi showed Turkey that demonstrations and popular opinion could overthrow authoritarian powers, while Saudi Arabia saw the coup as a threat to the status quo, and supported the military's plans to overthrow the elected leader.
Relationships with the West
Saudi Arabia has traditionally been a solid ally to America. Since 1945, the Kingdom has enjoyed the benefit of military backing and economic support from the United States. Experts claim that Saudi Arabia wouldn't be a regional power today had it not been for constant American support.
In stark contrast, Erdogan isn't Washington's biggest fan. Despite being a NATO member, Turkey in recent years has forged stronger relationships with the likes of Venezuela, Iran and Russia. Turkey seems to have it out for US-backed Kurdish fighters in Syria, as they are seen as extensions of the Kurds that are seeking autonomy from Turkey (and subsequently terrorist status to the Turkish government).
Turkish involvement in uncovering the killing of journalist Jamal Khashoggi has been unprecedented. As Khashoggi was killed in the Saudi Arabian embassy in Turkey, Erdogan has used the opportunity to drive a wedge between the US and Saudi Arabia. By being the  main focal point of the Khashoggi case, Turkey has made a point to blame the death on Mohammad bin Salman, trying to gain his own strong foothold over the greater Middle East.