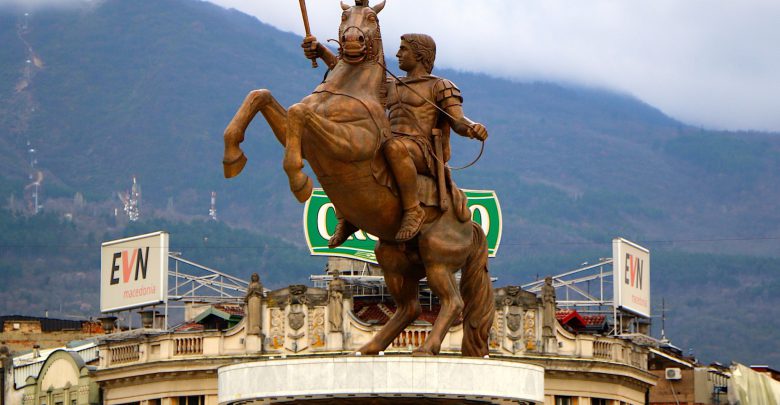 Deemed as one of Europe's "most enduring political disputes," the official name change of Macedonia came to an end on Friday when the Greek Parliament approved an agreement which allowed Macedonia to change its name, join NATO and eventually join the European Union. In an intense 153-146 vote brimming with controversy including street protests, fierce nationalist opposition and alleged Russian interference.
Why is Macedonia Changing Its Name?
Many right-wing nationalist Greeks have argued that the northern region of Greece names Macedonia after the site of the ancient Kingdom of Macedon should be allowed to don the name "Macedonia," not the Slavic neighbor to the north. The country in question has been formally known as the Former Yugoslav Republic of Macedonia since the 1991 collapse of the Soviet Union.
The dispute over Macedonia stemmed from the breakup of Yugoslavia nearly 30 years ago. The victory of the name change for Macedonia is supported by pro-EU members currently dealing with a rise of nationalism and chaos surrounding Brexit from the European Union. The vote was a blow to Russia who allegedly supported the opposition through disinformation and bribery.
Russian Interference for Macedonia
Russia was particularly concerned about the referendum. Since the fall of the Soviet Union, Russia has enjoyed relative control of countries in the Balkan region. The renaming of Macedonia paves the way for the country to join the EU and NATO which would, in theory, drastically reduce the power of the Kremlin over the small former Yugoslavian nation. Moscow allegedly flooded social media with fake accounts which called for a boycott of the referendum.
The objective of the campaign was clear and effective, as the voter turnout was reduced by an estimated 50% due top the "boycott" hashtag trending in the country.
The left-wing and independent parties which championed the passing of the ratification came at the cost of a right-wing politician in Greece. Tspiras' left-wing party holds 145 seats of the Greek parliament, only six seats short of a majority. Hopefully, the name will usher in a new era of economic prosperity for Macedonia.