Venezuela: Hugo Chavez and Today's Overthrow of Nicolas Maduro
Today's overthrow of Venezuelan leader Nicolas Maduro can be traced back to the presidency of Hugo Chavez and the downward spiral of Venezuela.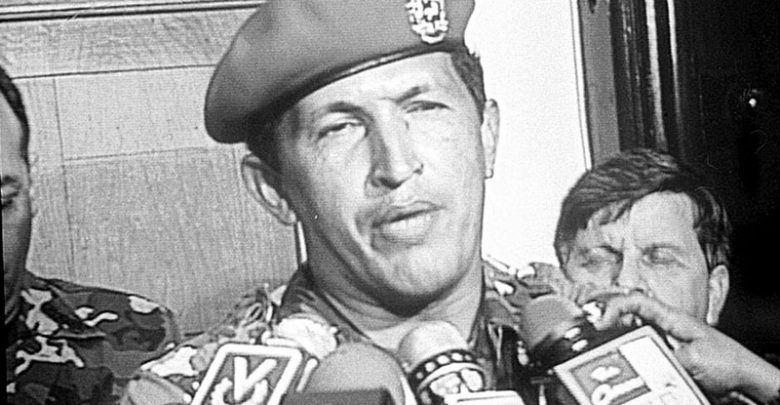 Venezuela, how did we get here? From a successful miracle economy rich in money and oil to today's hyper-inflated, starving and sick public, the country has spiraled out of control under the guidance and leadership of Nicolas Maduro, set by former president Hugo Chavez. But it was not always so.
The story of recent Venezuela should start with the rise of Hugo Chavez, Maduro's mentor. About twenty years prior, Chavez rose to power in the country and effectively set the landscape for today's humanitarian crisis. In the early 90's, Chavez boasted wild popularity as the socialist revolutionary that would transform the country and avenge and fight for the public.
In 1992, Chavez orchestrated a coup attempt alongside several other co-conspirators, seemingly fed up with the inequality and corruption they saw at the highest levels of Venezuelan governance.
After a successful Presidential run in 1998, Chavez nationalized companies, controlled currency transactions and set limits on prices and interest rates that businesses could charge. In addition, Chavez purged the state-run oil magnates which were once untouchable. Chavez blocked a coup attempt against him, controlled TV and radio broadcasts, and hosted a Sunday talk show.
Chavez also made his international presence known- shipping heavily subsidized oil to Nicaragua and Cuba, gifted heating oil to the Bronx, and signed joint agreements with Russia and Iran. The President even financed the country of Argentina after an economic collapse.
However, Venezuela itself was about to turn in to a rough financial era. In April of 1999, the President ordered the military to devise plans for combating poverty and further civic and social engagement. A national referendum was held to decide whether to create an elected assembly or completely ratify the country's constitution. In June of that year, elections were held which chose delegated that the assembly – Chavez' choices won a staggering 95% of the seats.
The new national assembly was tasked with creating a new constitution in six months or less. The assembly set up over 20 commissions to work in specific areas of interest including power of the citizen, indigenous rights and human rights.
Conflicts arose between the new constitutional assembly and those they were going to replace. The constitutional assembly was subsequently limited after declaring a "legislative emergency."
After elections in 2000, Chavez passed the enabling act which effectively allowed him to rule by decree for the time period of one year. By 2001, growing opposition towards Chavez originated from response to "Cubanization" of the country. Here, mothers of school-aged children realized that new textbooks given to their children were actually Cuban books rife with revolutionary propaganda, having the covers changed.