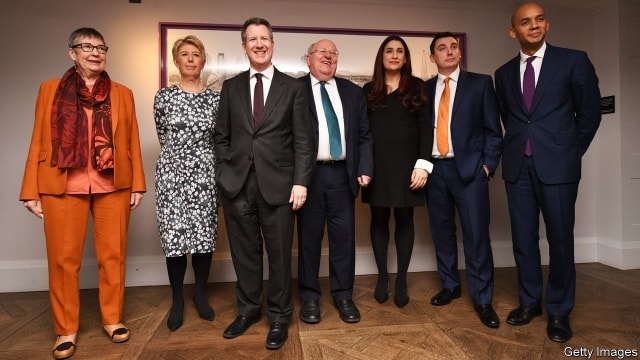 There have been several high-profile resignations in the British parliament this week. As of today, eight members of parliament have announced their resignation – seven in one day and one additional leaving the next. Is the UK Labor party in shambles or is this the start of something new?
Called a "Corbyn protest," these seven individuals seek to form an independent group which will restore what they believe to be the true nature of the Labor party. Who are these members and what's at stake?
Jeremy Corbyn of UK Labor is growing weaker. This was surprising, given his popularity and strong character not too long ago. Along with the downfall of Corbyn comes the downfall of PM Theresa May, who is steadily losing support on what is perceived to be a weak stance on Brexit negotiations.
The eight breakaway members of the party cite protest to Jeremy Corbyn's approach to Brexit and fears of anti-Semitism as their main takeaways. The deputy leader of the party urged the hard-left Labor members to not celebrate the departures of the members of parliament, rather the time was a
"…moment for regret and reflection not for a mood of anger or a tone of triumph."
The independent group does not seek to launch a new party, rather will sit in parliament as independents. They are urging other MPs from different parties to join them in building new politics, as they see many policies and procedures outdated for the modern 21st century.
The group reportedly denied a merger with Liberal Democrats and will aim to build a new alternative. Issues such as approach to the economy, differing stance on international relations, security, public services and Brexit are all on the agenda for the independent group to tackle.
The members of the splinter group consider this act to be a long time coming, and reasoning for leaving are both historic and immediate. Joan Ryan, the latest former Labor member to resign, stated her reasoning as the party's "tolerance of anti-Jewish racism," adding that she did not believe that Corbyn was fit to lead the country.
The other members include Chuka Umunna, Luciana Berger, Mike Gapes, Chris Leslie, Angela Smith, Ann Coffey and Gavin Shuker.