The Arab-Israeli Peace Deal Penned by Saudi Arabia and the USA
Two disconnected actors to the Arab-Israeli conflict reportedly are working closely on a deal to resolve the centuries-long conflict. President Trump's son-in-law Jared Kushner and his relationship with Saudi Crown Prince Mohammad Bin Salman is worth examining.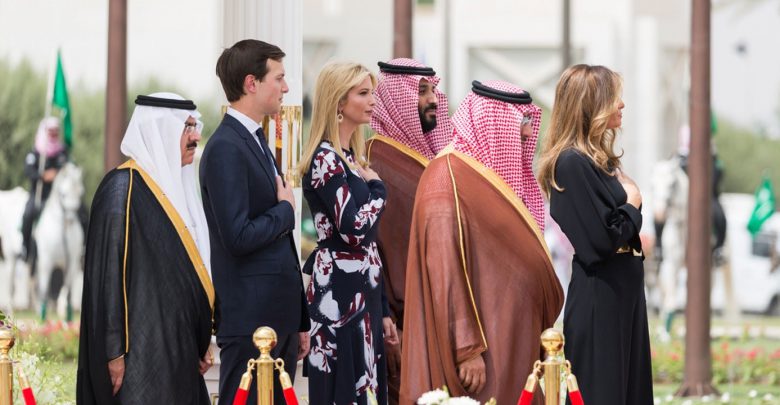 The relationship between Donald Trump's son-in-law Jared Kushner and Saudi Crown Prince Mohammad Bin Salman is concerning to some. The two who have recently formed a close friendship have seen bilateral ties between their two countries grow, although with a fair amount of suspicion surrounding the relationship.
Kushner and the Saudi Connection
The New York Times reports that Kushner has pushed efforts which would permit building civil nuclear power plants in Saudi Arabia, which are currently not permitted under existing legal standards.
It was Mr. Kushner who convinced his father in law to move the US Embassy from Tel Aviv to Jerusalem, a move which was met with disdain from the international community.
Jerusalem is a contested city in Arab-Israeli relations, and historically its status as Israel's capital has been avoided by all American presidents since Israel's founding in 1948.
President Trump officially moved the US Embassy from Jerusalem to Tel Aviv in May 2018 followed in suit by only Guatemala.
Saudi Arabia's Humanitarian Crises
Reportedly, Mr. Kushner has helped guard Saudi Arabia from hefty US economic sanctions regarding the humanitarian crisis in Syria and Yemen, even going so far as to shield MBS from repudiation for the Jamal Khashoggi killing late last year.
Khashoggi was a Saudi national and a US-based journalist who was reportedly killed and dismembered at the Kingdom's consulate in Istanbul.
After it was determined that Mohammad Bin Salman had a direct connection with the killing of Khashoggi, sources inside the White House stated that Kushner had become the Crown Prince's biggest advocate in not pushing for sanctions against him or the kingdom.
The brokering of an Arab-Israeli peace deal with the United States and Saudi Arabia as mediators is sub-par, to say the least. Because of his lack of experience, any deal presented by Kushner has been preemptively written off as dead on arrival.
Saudi Arabia's interests do not lay with the Palestinian people, more so their own. The Kushner agenda for the pro-Israel lobby will certainly work in their favor.