Kim and Trump to Meet in Vietnam to Discuss Nuclear Capabilities, Economy
President Donald Trump and North Korean Leader Kim Jong-un are scheduled to meet tomorrow in Vietnam. What will their second summit accomplish?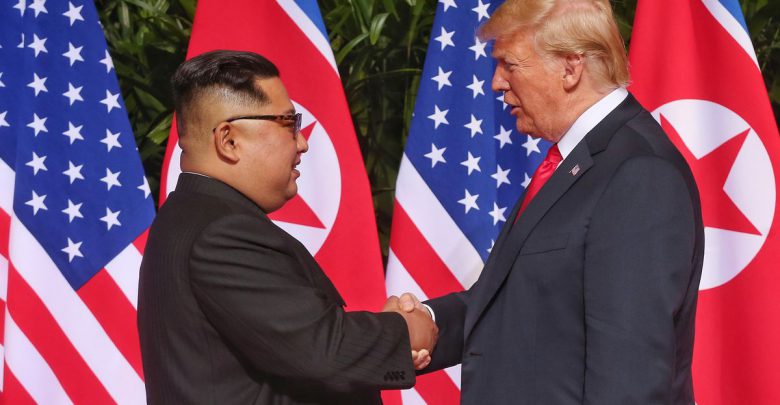 US President Donald Trump is arriving in Vietnam to hold a second summit with Kim Jong-un of North Korea. The two-day meeting in Hanoi is representative of the meeting of worlds, as the leader of the US and leader of a somewhat reclusive communist nation meet for a second time to discuss progress of refining North Korea's nuclear threat and potential alleviation of crippling economic sanctions.
The two powerful men are poised to share a dinner on Wednesday evening, followed by an official meeting on Thursday. They will both be joined by interpreters and close government ministers. It is reported that Kim is eager to develop the North Korean economy through the promotion of tourism and attraction of foreign investments to the country.
The Korean peninsula was divided into North and South Korea following a war in the 1950s. Since, South Korea has seen economic flourishment and support from allies such as the United States while the isolationist North leans on allies in Beijing and a brutal history of humanitarian repression for any dissidents of the country.
Human Rights in North Korea
The issue of human rights has been touchy for North Korea. Following the death of a young American man in North Korean custody last year, international calls for a harsher stance on North Korea's treatment of both their public, detainees, and suspected defectors has been at an all-time high.
The Nuclear Question
It makes America nervous that North Korea has nuclear capabilities, to put it bluntly. Missile testing assumes that the technology developed there has capabilities to reach Seoul, Tokyo and even Hawaii – a U.S. State. Most of the economic sanctions imposed on the country are bound to the unwillingness of Kim to allow international inspections in his nuclear facilities.
Will the Democratic Peace Theory work with North Korea?
In short, the answer is no. Analysts do not believe that Trump is meeting with Jong-un to order a regime change (unlike Venezuela). It is, however, assumed that America and Vietnam will encourage a move from full-socialism to free-market reform, which might meet Kim's desires for increased economic flow into the country.