The Meltdown of Venezuela, Humanitarian Aid and Jorge Ramos
The slow coup ousting Venezuelan President Nicolas Maduro is not going as smoothly as planned. Government forces and the military are blockading foreign humanitarian aid to the besieged country.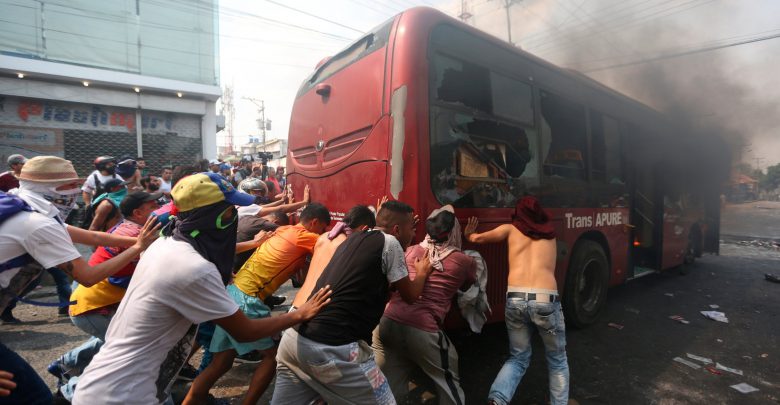 Venezuelan leader Nicolas Maduro has resorted to using brute government and military force to regain his legitimacy and footing in the beleaguered country. By blockading foreign humanitarian aid and ordering what some call a media blackout to foreign press, the slow coup to change leadership over to Juan Guaido is taking longer than expected.
While several countries have recognized the legitimacy of Guaido as leader, forces supporting Maduro have shown strong opposition in to the change of power.
The recent crisis in Venezuela is reaching a new boiling point. After the announcement by several countries of the recognition of a new legitimate leader, Venezuela has begun a blockade of foreign aid intended to alleviate the astronomic inflation and lack of basic human necessities in the South American country.
Currently, the opposition is seeking help in foreign allies to unseat the ruling Maduro along with clashes with the military and government forces which have so far claimed several lives.
The tension in surrounding countries is palpable. The United States is attempting to send aid through way of Colombia, while Brazil has announced they would host foreign militaries within their borders (presumably aimed at the United States).
American broadcast journalist Jorge Ramos and his team were reportedly detained in Venezuela at the Presidential Palace in Caracas after Maduro objected to answering questions during an interview.
Government aides confiscated the team's equipment and placed the journalists in what was described as a "dark room" for several hours. Groups such as Human Rights Watch called for the unilateral release of the journalists from Venezuelan government custody.
Shipments of humanitarian aid have been blocked from entering the country by government forces. Just one aid truck made it through the border over the weekend, much to the dismay of the Guaido camp and international supporters.
Clashes between local Guaido supporters and the Maduro-backed security forces are threatening the peaceful image of power transition between the two leaders.