Is This the End of Justin Trudeau?
A recent corruption scandal is plaguing Canada's Prime Minister and threatens the unity of the Liberal party in the upcoming election cycle.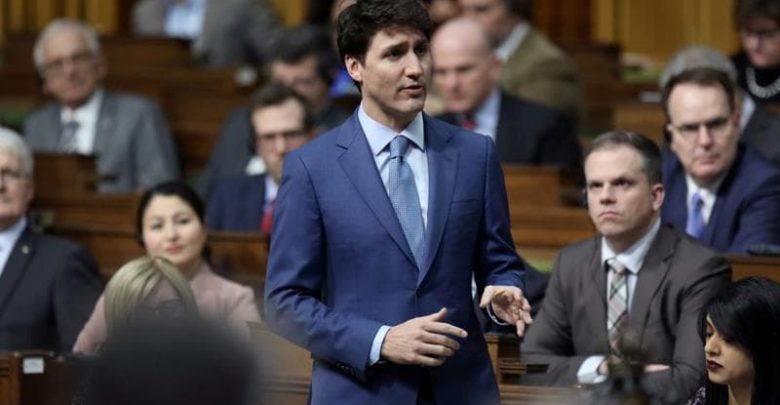 Justin Trudeau ran on a platform of accountability, transparency and openness in politics.  In recent weeks, Trudeau has been accused of meddling in a federal criminal investigation which involved private construction contracts, the judiciary system and even the country Libya.
Many of his ministers have begun their resignations, boding the question of this is the end of the Trudeau era in Canada?
The Engineering-Middle East Connection
In early 2015, Canadian authorities launched charges against SNC-Lavalin, a Canada-based engineering company with significant international standing.
The charges accused the company of offering approximately $40 million to secure contracts from Mummar al-Qaddafi's Libyan government in the early 2000s. These bribes resulted in contracts totaling $100 million in Libyan contracts for the Montreal company.
Substantial fines and possible jail time for SNC-Lavalin executives were possible in the charges brought against them. Additionally, because the charges fell under the Corruption of Foreign Public Officials Act, SNC-Lavalin would potentially lose the ability to bid on contracts with the Canadian government as well.
Bearing this in mind, the company made public that, if they were in fact convicted of these charges, they would move operations to another country.
Trudeau's Triumph?
In the following years, the Prime Minister's office pressured the Justice Department to use "political interference" and "veiled threats" to settle the case against the engineering giant. Trudeau purportedly asked the prosecutor to "find a solution [in Canada] for SNC."
Trudeau's public response is that he has done nothing wrong, stating that ""Canadians expect their government to look for ways to protect jobs, to grow the economy, and that's exactly what we have done."
Although not necessarily illegal, Trudeau's use of his position incited serious concerns amongst his ministers. As of the time of publication, two ministers have quit the Trudeau cabinet, citing serious concerns about the improper use of political pressure. Leaders of the opposition have called for an investigation by authorities.