Accomplishments (or lack thereof) From the Trump-Kim Summit
The meeting between President Donald Trump of the United States and Kim Jong-un of North Korea had the potential to be historically significant, but no deal between the two was made.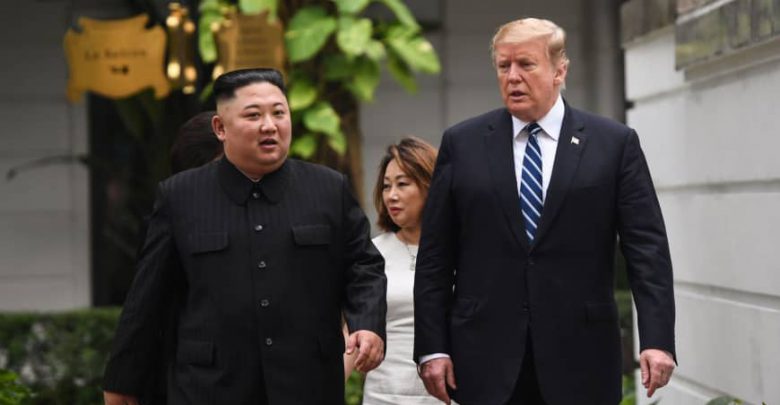 What Was on the Table?
President Trump met with North Korean leader Kim Jong-un aiming to solidify his presidential legacy. Current economic sanctions on the dictatorship have made commerce close to impossible.
The summit aimed to strengthen Washington-Pyongyang relations, and the outcome of the meeting didn't bring the results the world was hoping for. The normalization of relations between the two countries was a prime goal for the second summit between the two.
The North Korean-American Relationship
The denuclearization of North Korea seems to be of utmost importance to President Trump.
To contrast another nation capable of maintaining an impressive nuclear stockpile, Trump takes majorly different approaches to the threat of North Korea and the threat of Iran.
Trump is convinced that he can maintain a relationship with North Korea despite their poor human rights track record and strict grip on the North Korean public.
Backlash Against the United States' President
A United States citizen was detained in North Korea. When he was repatriated to the United States in 2017, he died shortly thereafter.
After this occurred, President Trump was outspoken against the North Korean regime who was accused of torturing the college student who was arrested two years prior for allegedly spying for the United States and held in detention in North Korea for several years.
During the recent summit between the two leaders, President Trump seems to take Kim's side, defending the North Korean leader stating, "He tells me that he didn't know about it and I will take him at his word."
Trump faced harsh criticism from much of the American public including the Warmbier family, who immediately released a statement criticizing the President.
In an attempt to placate North Korea, Trump cancelled several joint military drills held with South Korea.
In the end, President Trump walked away with no deal. Because the United States has the upper hand – the economic sanctions placed on North Korea are crippling and they are looking for ways to liven up commerce and tourism – the United States has the opportunity to implement demands and the international community will have no choice but to follow suit.